"Ask and it will be given to you." - Matthew 7:7
---
Prayer is a gift and privilege, not merely a duty or obligation. Through Jesus, we have direct access to speak with and make requests of God as our Abba Father.
This privilege is clear in Scripture, such as Ephesians 2:18 and Hebrews 4:16.
Ephesians 2:18, For through him we both have access to the Father by one Spirit.
Hebrews 4:16, Let us then approach God's throne of grace with confidence, so that we may receive mercy and find grace to help us in our time of need.
The Problem of Prayer
Yet despite knowing this intellectually, we often lose heart, concerned whether God really hears and will act upon our prayers.
When we don't see immediate answers to our prayers or discernible changes in a situation, we may start to doubt, wondering not only whether he listens but also whether he cares.
After days, weeks, or months of unchanging circumstances, we may lose heart and lack motivation to continue in prayer. Why get up for that early morning prayer meeting if it isn't going to do any real good, right?
The Power of God
In these moments, we must remember that the power of prayer does not lie in the act of praying itself. Rather, the power is found in the God to whom we pray. In Ephesians 3:20-21, Paul reminds us with a doxology, rejoicing that "He is able to do immeasurably more than all we ask or imagine, according to his power that is at work within us. To Him be the glory in the church and in Christ Jesus to all generations forever and ever. Amen."
Prayer is powerful not because we are eloquent, passionate, or persistent in our praying. Prayer is powerful because of the God to whom we pray. It's not that prayer is powerful as much as God is powerful. He wants to see His glory demonstrated in and through the church, and delights in showing himself faithful when his children cry out in their time of need.
So even when we do not see any visible results, we can trust that nothing is too hard or impossible for our sovereign, strong, wise, good Father. Just because we cannot discern what he is doing does not mean he is doing nothing at all. His ways and purposes are higher than our ways.
As Isaiah 55:8-9 reminds us, "My thoughts are not your thoughts, neither are your ways My ways," declares the LORD. "For as the heavens are higher than the earth, so My ways are higher than your ways and My thoughts than your thoughts."
The Perspective We Need
This is to say, God is not a genie in a bottle who exists merely to grant wishes. Nor is he an aloof and impersonal deity who remains emotionally distant from human affairs. Rather, the personal God relates to us as a Father who hears, cares deeply, and responds to our prayers in alignment with his perfect wisdom and timing.
Consider Jesus' prayer in the Garden of Gethsemane, pleading for the Father to take the cup of suffering from him. The Father certainly heard and cared about his Son's agony. But with infinite wisdom, the Father knew it was necessary for Christ to suffer and die upon the cross in order to accomplish the Triune God's redemptive mission.
Just as a good earthly father hears his child's request but sometimes must deny particular petitions because He knows something is better, so our heavenly Father may respond to our prayers in unexpected ways according to his wise, loving purposes.
Click here for more info about, Prayer: Not a Duty to Fulfill but a Gift to Enjoy.


The Purpose God Intends
A new perspective on prayer helps us see that the primary purpose of prayer is not to change God's mind, but to change us, aligning our minds and hearts with his will and deepening our intimacy with him. Through prayer, we surrender our worries, fears, frustrations, and desires to him, much like the surrender of Jesus in the Garden.
In this way, prayer humbles us, reminding us of our dependence and stimulating gratitude that God is our Abba who cares and is in control. If the cross proves his care, the resurrection confirms his control.
This caring Father who controls every circumstance invites us to pray boldly and expectantly, trusting Him to hear and act upon our petitions, doubts, worries, and concerns.
Consider just a small sample of the many passages urging us to pray.
"Ask and it will be given to you." - Matthew 7:7
"Call upon me in the day of trouble; I will deliver you, and you will honor Me." - Psalm 50:15
"You do not have because you do not ask." - James 4:8
"Draw near to God and he will draw near to you." - James 4:8
"Let us then approach the throne of grace with confidence, so that we may receive mercy and grace to help us in our time of need." - Hebrews 4:16
"19Therefore, brothers, since we have confidence to enter the Most Holy Placed by the blood of Jesus, 20by the new and living way opened for us through the curtain of His body, 21and since we have a great priest over the house of God, 22let us draw near with a sincere heart in full assurance of faith, having our hearts sprinkled to cleanse us from a guilty conscience and our bodies washed with pure water. 23Let us hold resolutely to the hope we profess, for He who promised is faithful." - Hebrews 10:19-22
While he may not always answer according to our will, we can be sure he will answer according to his will—a will that through the cross has transformed the throne of justice into a throne of grace, where he promises we'll find mercy to help in our time of need.
---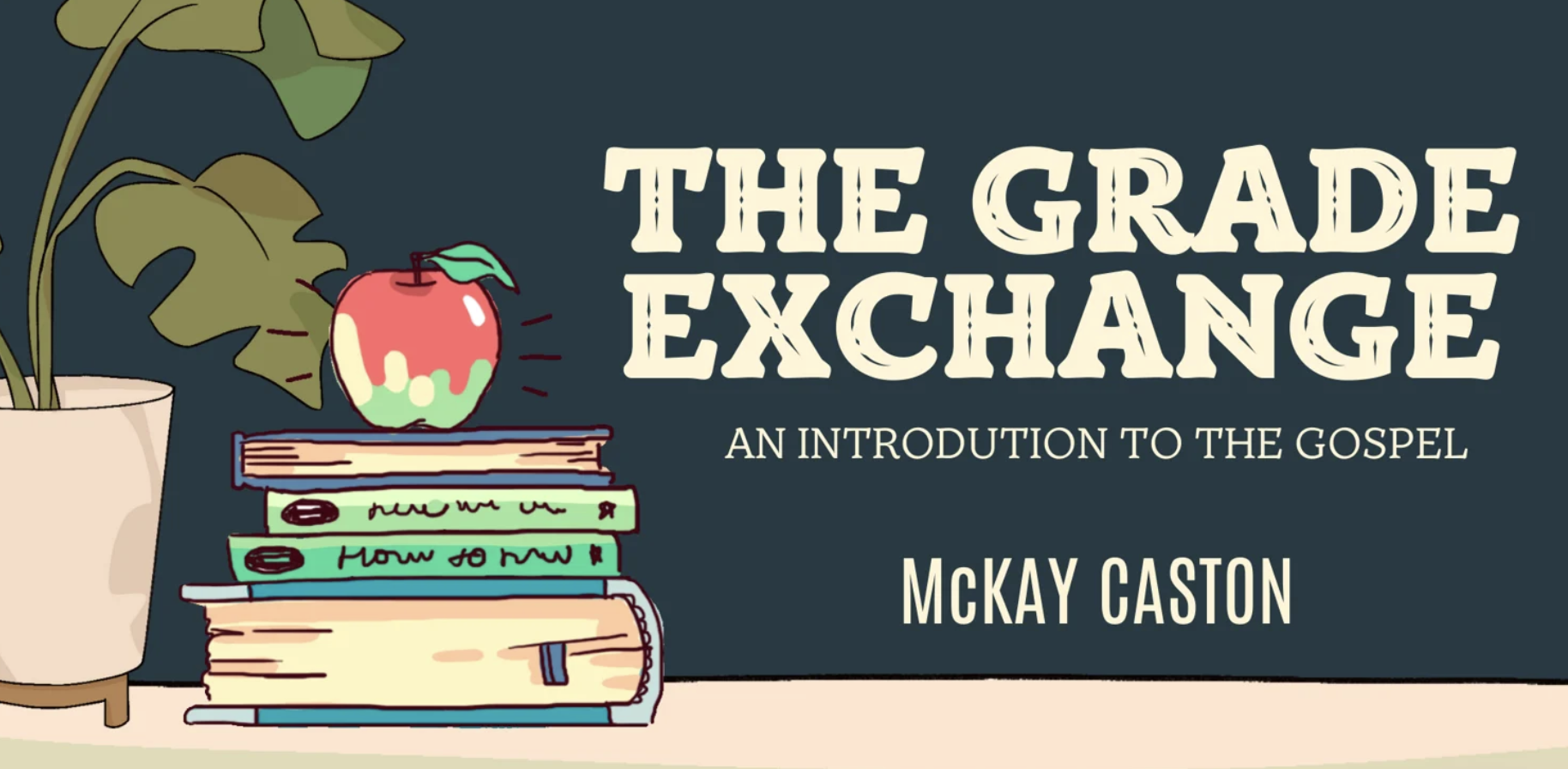 Explore cross-tethered discipleship resources at mckaycaston.com.